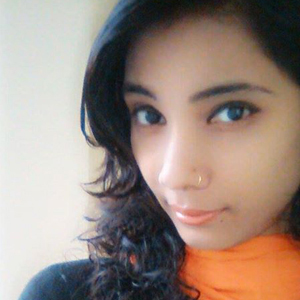 Social Media | SEO | Graphic Designer | Digital Painter | Social Networking

She has 3 years experienced in SEO/Social media.She is an Extor Social media Specialist. work with various industry social media development.She has Great social networking ability. She know how to improve your social media real followers, Increase fan, make a large community for your business. She is quick learner to help your any project under Extor. Extor client are satisfied about her social media development Strategy. She understand how social media works.She is a graphics designer, Digital painter, community maker.She is multi talented for any project required social media marketing or social networking.
A Social Media Specialist knows  how She has achieved quality audience.How to Grow a company based on social communication.
Everyday she is learning about social media. she has great knowledge to improve a client social media , generate target audience, gather active user or followers or fan, Her is post help to your audience to learn more about your product and services.
not just social media. she understand info Graphics, social media based graphics, he can populate your social media engagement and response. She still learning about depth painting, matte painting and various project development for client needs. A great self developer ,she has hard work ability to improve your site visibility.
2008-2010:

Basic computer, Internet, facebook networking Painting, Drawing, Debating,Singing,Story Writer, Sports and more.

2011-2013:

Graphics Design, SEO, Social Media, Link building, link collection, link checking, Facebook marketing, Directory Submission, Blog submission, article marketing, Virtual assistant, learning social media,learning illustrator, Photoshop
Social Media
Graphics Design
Facebook Marketing
Twitter Marketing
SEO
Social networking
Digital Painting
Email:
swtcamito@yahoo.com