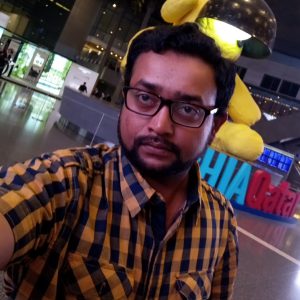 D H M GOLAM KIBRIA TARAFDER
Business Development Manager
D H M GOLAM KIBRIA TARAFDER from a technology & sales background, with over five years of invaluable managerial experience of working for multinational companies. I am sourcing companies who requires SEO or other digital marketing, negotiating with them.. I am right now working as a bridge..Highly focused with a comprehensive knowledge and Client Handling.  Currently responsible for Client Meeting and Deal, including: gathering and prioritizing product and customer requirements, defining the product vision, and working closely with the IT, sales, marketing and support departments to ensure revenue and customer satisfaction goals are met.
Driven and motivated Business Development Manager with 5 years of experience collaborating with sales leaders and account executives.
He has achieved perfection not when there is nothing left to add, but when there is nothing left to take away.
Responsible for Business Development, cold calling, assessing client needs, and identifying solutions
Manage client relationships, contract negations, sales, pricing, billing, and logistics
Collaborate with cross-functional teams to improve customer service experience
Lead planning, Business Development strategy, proposal process, and bid preparation
Perform market research on competitive landscape and industry trends
Train and mentor new sales representatives
2015-2017:

Being responsible for sales growth, new customer development and account management to meet AOP revenue objectives

2018-2019:

Providing support for the customer including sales calls, sales training, product training and end user product demonstrations

2019-2020:

Works closely with Regional Business Development Director, providing timely updates regarding business opportunities, including competitive market intelligence
Development
Strategy
Marketing
Consulting
Management
Phone numbers:
+1 917 327 7966
Email:
kibria35th@yahoo.com