Local listing Real concept
We know everyone can make a google my business account or submit their site in local listing sites. But if you believe small business will boost your everything it is completely wrong. It is a basic help your site will be listed on Google map,Google business,Facebook, yelp, yellow page,CitySearch,MapQues,Local,Foursquare, business listing etc and many other sites. But does not it mean rank will boost forever. If you think just local listing best for small business. Sure, you should try and see the result. However, local listing is an important easy way to find your business in various site. Some basic low competition keyword search google shows your listing too. So Don't spend so much time for doing local listing. It is a simple and easy way we can help you to do this. Monthly basis or yearly.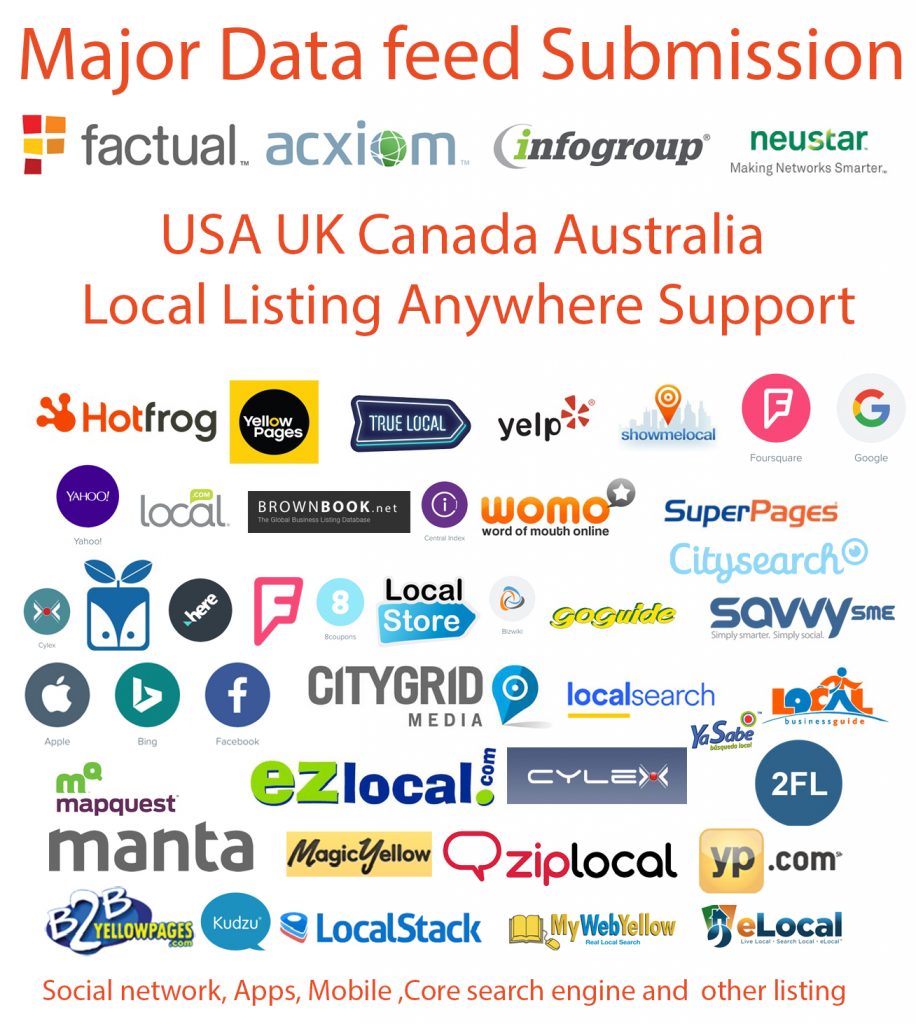 When you will do local listing
You must do it before do any marketing.And keep it continue for several months or a month to understand the performance. After you understand the result then try other marketing. So Best time always when launch your site and thinking for directory listing. Must do it . There is a small fee monthly or yearly.
is there any benefit for local listing
yes local listing must have small benefit which is all the important directory your site Name Address and phone number(NAP) will display.its help basic brand marketing. if people search about your company name. it seems you do good hardwork for business listing and company visibility. if someone search specific your company name in Google map they will find you. Not only that they will find you everywhere you did listing.
Is local listing help for SEO purpose
Local listing work for show off your site visibility. We did analysis and know the answer. It must work for your SEO purpose if your site is good. How it is working for your site. Suppose you have great SEO or internet marketing organic way rank many keywords. And people find your site in first page. But also Google Pack 3 listing it is also coming up reason you do local listing too. So its help seo purpose the sense only if you have a good site quality or ongoing SEO services.
Is Local listing only rank your site in Google First page
We found the answer is no. Because if a site is low quality and just only local listing. We said there are several keyword possible to rank in Google. But not at all competitive keyword.
Why local listing may not for SEO purpose
Extor research about it.We argument with client who believe the local listing is the only way. But Extor completely proof it local listing is not something to help your business. You need more smart marketing. If we can list your site in 1000 sites. Does not mean all internet marketing done. Anyone can do it for you. We will show you how you verify if its work or not. You may spend so much money and time for local listing. Local listing. But reality is it may work slightly . Yes, some help like google map display. Yellow and many valuable places your site will display. But you have to keep in mind its not the direct source. A time yellow page is very important when there is no good site around the world. But nowadays people search everything in google. So do not wait for yellow page. So even yellow page traffic. You must see as referring url in google analytics. If you do not see surely its not working for your site. There are many logic just some logic, we are trying to show you.
How to verify local listing really work for you or not
Simply go to google analytics. And check the reference site list. If you see all the local listing site as referring traffic, then you believe yes it is working. But also google my business will show you more insight into where it is showing in google map or local search. However, you should test it before do any internet marketing or SEO for your site. Then you only know is the thing work for you or not.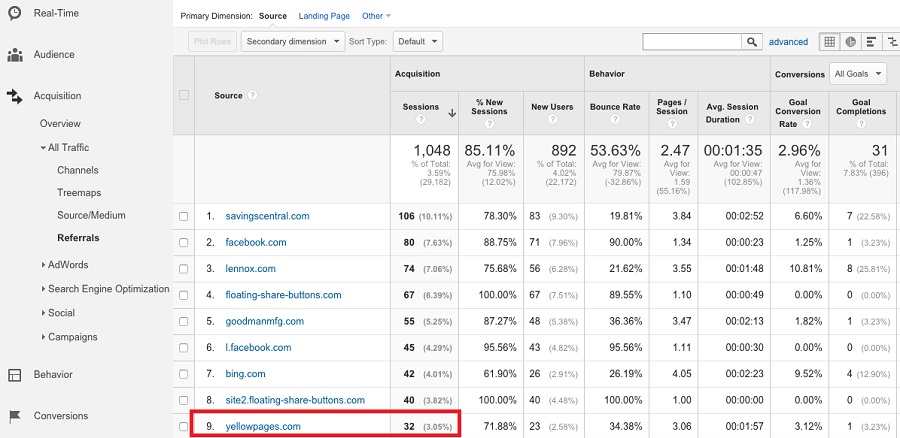 So based on our above details you will know what is local listing and how its really work and what is reality. Extor ensure the article help you know you in advanced before spending money and month to month time.
where your listing will submit?
Social network, Apps, Mobile ,Core search engine and other listing directories. Guaranteed 4 primary Data Feed submission.
Do you need physical location ?
We can provide you the services only if you can verify your your listing and you must have physical store.
You can choose our packages all hard work we can do for you.
Quick and easy.