By now you've probably been hearing all the buzz around social media, but you may be wondering exactly how social networking fits into your local business internet marketing plan, and how you will benefit.
Making the Connection
It 's been said that a prospect needs to connect with your brand 6-7 times before they become willing buyers. Today's social networking platforms actually make it easier and more economical for local businesses to make those connections.
Almost anyone under the age of 30 today considers email as passé. They communicate via social media channels like Facebook, Twitter, YouTube, LinkedIn, etc.  These are the places where you'll find them "hanging out."  In the near future, when they are looking to buy your product or service, will you be socializing at their party?  Will they find their friends recommending you?  Can you risk being labeled as "stuck in the past," while your forward thinking competitor grabs the business?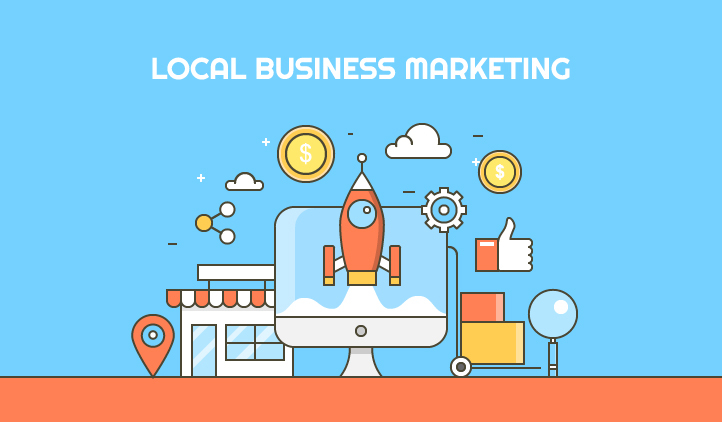 Recommendations & Reviews
78% of the population trusts peer to peer recommendations; while a mere 14% trust an advertisement. This is how people buy today; they consult the internet before making a purchase. If you're the one on top of the list with 4.5 stars shining next to your name, you win.
Let's demonstrate the power of a social recommendation. You've decided it's time to buy a new TV. You head out to the big box electronics store where a sales person spends 1/2 an hour explaining all the bells and whistles of their newest 60″ LED TV with its ultra-slim panel, rich colors, remarkable clarity, and blah, blah, blah… In your mind you're tossing around everything the sales person has said, when suddenly, across the store you meet eyes with one of your buddies from the in-town softball league. He pops over to say hi, and also to gloat about his most recent purchase… a new LED TV! He gushes on and on about watching Sunday football games now, and how it's like the players are right there in his living room. You check it out, and the store still stocks the same model he bought. Now, I'm guessing that although the salesperson is still getting a sale today, he's never going to get that 1/2 hour back he spent pitching the other TV.
Reputation Management
On the flip side, let's say you're not monitoring the social networks and there are numerous negative reviews showing up about your business. I'm sure you will agree, an individual that has had a beautiful experience with your product or service may decide to leave a positive comment about it somewhere… someday. But the person who's had a bad experience? That's right; they'll jump through flaming hoops to make sure the world knows how much you…" suck." Shouldn't you be there to protect your reputation? Perhaps make amends with your disgruntled customer? A few too many of those reviews and you could experience a steep decline in business, and never know why.
Making It Work
So, to get started, add a little market research to your local business internet marketing plan and determine where your "ideal customer" spends their time online. You can do this with a simple survey of your current customers. Then get your business established on these same platforms. The next step is simple. You are the expert in your business; start to engage with your prospects by giving them valuable content that solves their problems related to your field. After seeing your advice 6 or 7 times they're going to know who the expert is, and when it comes time to spend money on the product or service, guess who they'll be calling.
Using social media will boost your visibility on the web, increase brand awareness, put yourself in front of your desired audience, and grow your business.
1,440,880 total views, 8 views today