What is the web marketing services?
Web marketing services difference from traditional marketing services. All the work what we are doing for traditional marketing similar type of work if we do via a web platform. which called web marketing services. for example, traditional marketing is a poster design, banner, print advertisement, newsletters, billboards, flyers and newspaper print ads and tv ad etc for your company marketing. web marketing similar like tradition but online related. To post something in online you need to do poster design, blogging, online news media, paid advertising.
Why web marketing services?
Web Marketing services are special services for your online business. we know everyone has a website. They don't have web marketing services which need regular work required. Without daily web marketing services. your site can not improve. If you are new you have to learn web marketing services. web marketing services help to improve your company brand awareness. We know web marketing services are social media marketing, SEO, content marketing, PPC and email marketing etc. the web marketing services help to generate an audience. if you already have the web a website and if you are busy to manage your business. in this case you need web marketing services. Generally, each company hires talent person who is always thinking creatively. Most successful companies use a full-time employee to do this. it must be daily work. if you stop that. one never sees your website from online. so you can not generate a quality response.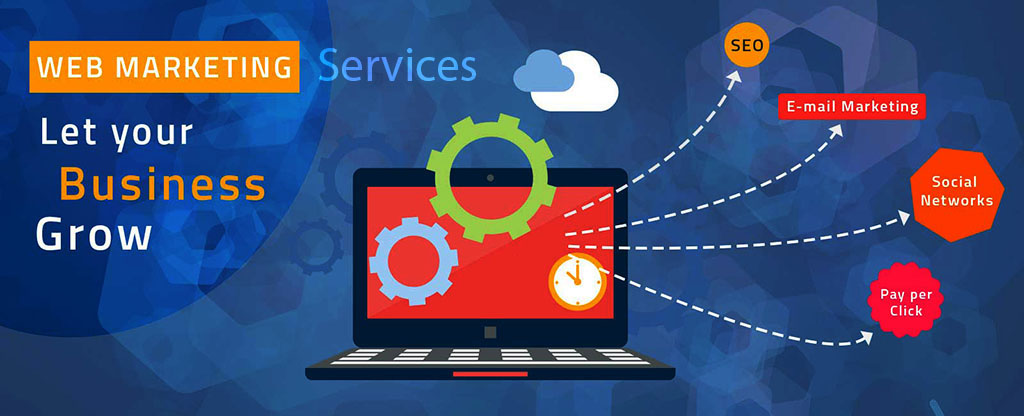 How can Extor help you for web marketing services?
Extor has more than 10 years experienced with web marketing services. Extor provides the proven result which possible to generate response even if your website new. We know the proven process to do this. and which work for every website or company Owner. Extor helps more than 500+ client to define their web marketing services Strategy. Competitor research for your business, Monitoring competitor Web marketing services.
What is the difference between Extor and Other Agency or Freelancer?
Extor has some special research ability. Extor already worked for the company who have 1 to 2.5 million $ revenue annually. Without creativity, no one ever works for such big company. A Freelancer never do something special for your business why? Because they want to earn money with ready mate knowledge what people usually Do. But Extor does 24 hours brain works to development any web marketing services. Thinking your competitor. not just generate report but also understand about that. We company with a big company who are already top around the world. and compare to existing client sites marketing strategy and improve the right strategy.
So no matter if you are small, medium start up. We know how to grow anyone business day by day. surely not overnight expect you have enough quality budget.
Extor believes the logic. if we help a client to grow their business they never forget us. That's why we share our all type of resource and research with a client. Extor sometimes provides free work hours no bill if a client permanent. and We understand client needs, budget, problem etc. Extor needs a minimum budget. not maximum. So now think yourself before hire anyone for your company.
85,110 total views, 1 views today