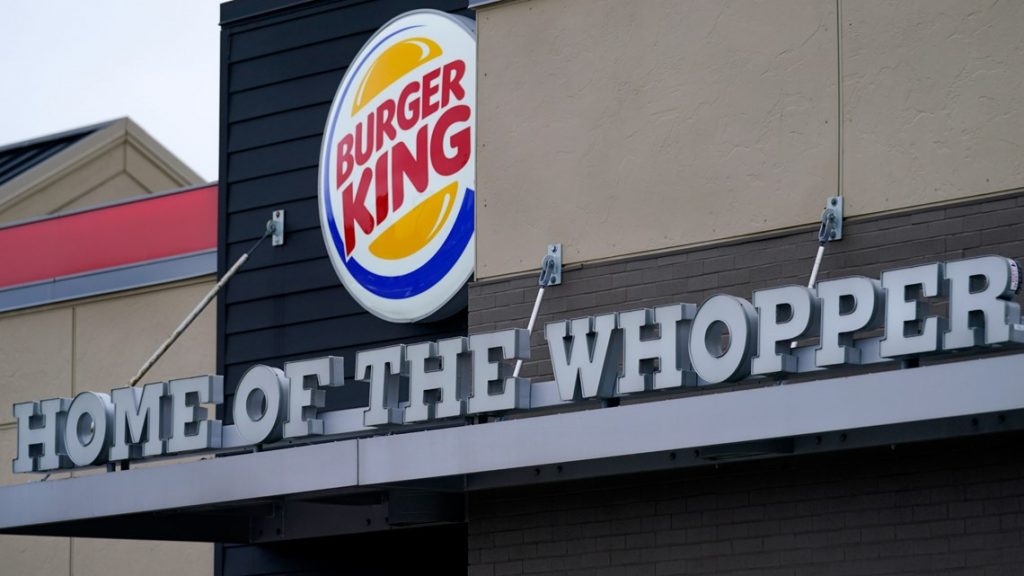 Burger King becomes latest fast food giant to face lawsuit over misleading portion sizes
According to the lawsuit, Burger King's Whoppers have gotten much bigger in advertisements, but not in customers' bags.
www.wwltv.com
You see today. I know always. If you do fraud idea by any mean. no matter how experienced you are. you will fine or penalty what you cheat from customer. Its God rule. not your rule. So what burger king leadership failed. But you know Top Digital Marketing. advertising branding people there. so see I have no restaurant business experienced but with guarantee I can save the fine. And that is My leadership difference. Not just Restaurant by analysis a business somehow even know Airlines fine too. Any business Fine. That is sense of creativity. How Burger king don't know simple matter!. And its reality.
So people asking how much experienced you have. I have simple question why need experienced. Anything a researcher can do. no need any experienced. My also question to them how much experienced in Burger king brand manager, And why get fine. Few days ago in Dubai one restaurant I was eating. and thinking what is it. later when food come I learn it complete different image . So I asked them why your restaurant menu food different image but your actual food different So which is cheating sense. that they don't feel. but yes when the fine will come by lawsuit automatically understand that! If you hired someone print media or etc. heheh thats how you will going to vanish just by not caring because you have money!. now not just you that company news everywhere viral how you feel the insult? Who don't feel prestige insult. By any mean they are clueless people . No value in the society until answer that. May bad hiring manager you never care. my research clearly showing that a bad hiring manager without any knowledge can not hire anything. manage is fine, meet people also no problem. But make sure They don't know MS Dos,Linux, Bios, Nor anything creative field. they are not it specialist. how you give them chance to hire everyone even a technical person?
So now you understand what is my experienced in every sector no matter what sector are you looking for. the news is clear proof even from childhood I know what is truth. But whatever Harvard or top university Brand manager don't know branding marketing. even branding where is cheating don't understand either. its a prestige issue. plus collapse a reputation.
So if you don't want to see your reputation dismiss or your company prestige issue. always need me.
who is the experienced person in Burger king?
Patrick (Pat) O'Toole Appointed Chief Marketing Officer of Burger King® U.S. & Canada
O'Toole joins the brand following 14 years with PepsiCo, where he most recently served as CMO for Mountain Dew. Prior to that, he held key roles at GE and Black & Decker. refer rbi.com
Clear I am right and proofed it. Experienced can not help you or your company reputation. Experienced can not make you anything . can not fix your prestige panchar.
I have a guarantee if you ever see such thing with my branding. Forever ready to leave career.
it is also another proof education or graduation can not help you as well.
Southern Methodist University
University of Missouri-Columbia
In my sense cheating is not branding. You can make popularity but vanish your reputation.
So a Branding failed if you are not knowledge for every nano thinking. So lets find who is nano thinker!. I have guarantee after all failed you find me.
#RestaurantBrandingAnalyst
#RestaurantMarketingAnalyst
learn education degree university whatever is good no issue. But neglecting other talent just because he drop out or no education is incorrect. then My question what education Prophet Muhammad has? My Research clear showing who are just focus on education people for consider job. they are sooner or later 100% looser. you know my research that why fakebook 5 billion penalty not only that in a day 230 billion down!.
1,216 total views, 7 views today