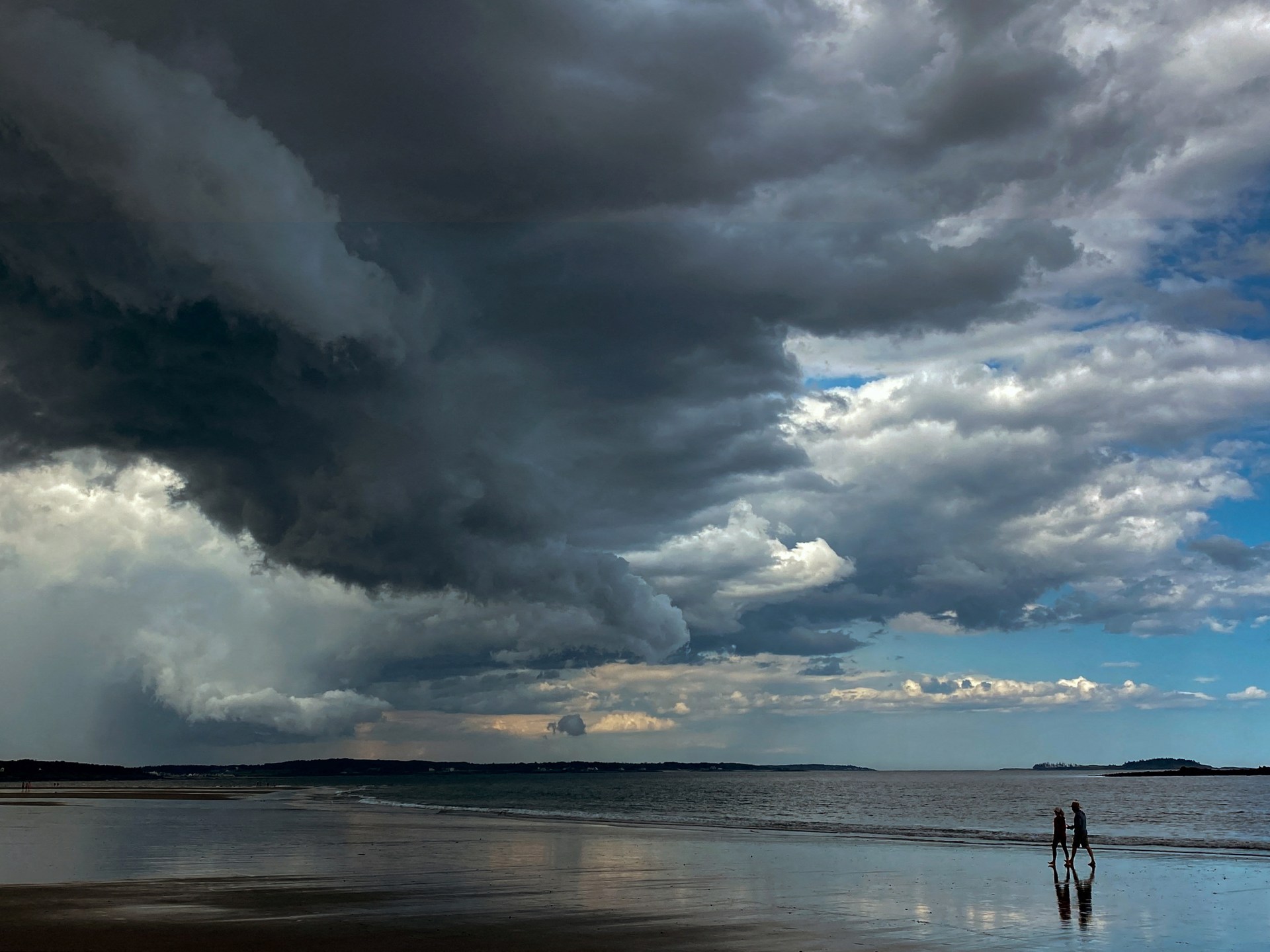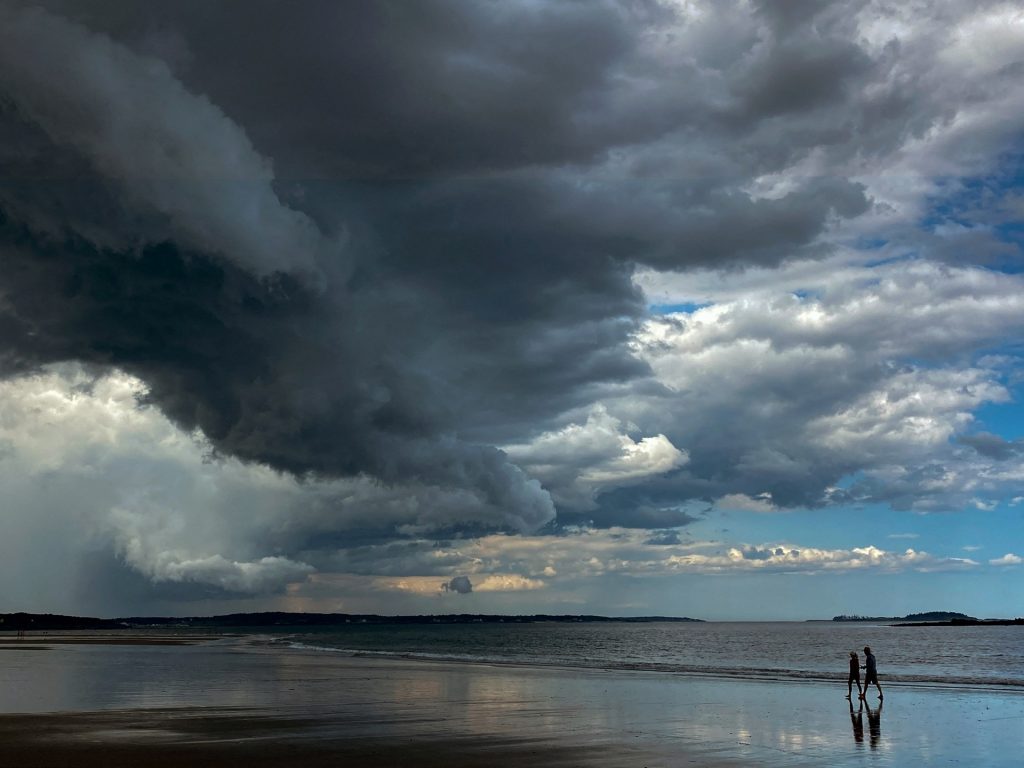 Japanese scientists find microplastics are present in clouds
Japanese scientists have found between 6.7 and 13.9 pieces of microplastic in each litre of cloud water tested.
www.aljazeera.com
Proof my Word by the news. We break our ecosystem. and now world more violent. fish are dying, and People are dying even don't know anything. just because of oxygen. You correctly remember that food has guidelines by god!. why you can not eat any food. because of sense. if your sense is disturbed. then can not do anything correctly. what do you think exactly? For example, if in case God senses for a second unstable? they sky. world, our earth will break down? similar for humans that is exactly same. A bad sense scientist can destroy anything. and you follow it. that evil does it. So millions of people die just for no reason. Natural violence, massive floods, fish and every single thing dying suddenly, shrink holes, etc. all are side effects of the ecosystem. What type of sense we do? Those guys will be responsible for uncertain death. It's oxygen out. who doesn't have an air conditioner? they can not do anything. So how do you think and give bad policy every day? Don't forget it's all happening because we are not following god. The nation going to vanish. everyone not living in the air conditioner. every death every policy maker is responsible for a bad ecosystem. it's also proof that they said greenhouse gas is false. So scientists must leave without an air conditioner and then learn how the environment reacts. at any age now people are going to blackhole how? what really scientists are researching? just take money and every country makes high debt.. only need money why? why do you need so much money? tell me. you are living well helping people. buy aeroplane? make industry but heartless? like no response. no quality support. no poor people are concerned. take hardworking money from every person? Money does not bring happiness not My word it's God's word. Hey Prophet Don't watch for money. If your wife wants money. leave them with some money? why do the analysis? Money to make everything. buy plane. yacht, diamond gold, what else do you need? but you don't have simple common sense the world is going to be destroyed because of only your money solution need. How destroy it? by paying the money wrong technology involved natural challenge, earth challenge, everywhere violation. people's minds change. no humanity. No helpful theory. Natural animals are dying. nature is burning. what you are doing? then who will fix it? now plastic found in the cloud? do you know its challenge? any scientist even can not imagine. it will be heart failure, test in the lab in plastic in your heart. how the heart will react? Has any test ever been done yet? no. keep doing. if anything you know it's my idea. Does your billion or trillion-dollar money help to reduce pain? is fire respect you don't burn him in a building if because he is a billionaire hehe!. so what you are doing think and think and think. The next coming days are super dangerous with a guarantee. I saw the calculation. maximum next 500-800 years the world will survive if Blackhole starts eating. That's why I don't take any degree from anyone. My degree from God. Learn and see. Has anyone thought of this type of article yet in their whole life no! everywhere abnormal hit. a few years ago I clearly understood due to oxygen issues most people are suddenly dying. you can not recover back. how? Where the plastic will be in the ocean. and scientist has less thinking ability ocean has fire gas ignition a few million mile away. plastic and ocean gas together make anything burning at any time? this simple sense you don't know? not only that. In each flood something abnormal heavy weight building structure etc element. So the ocean becomes extremely level violent. next day no one knows what will happen. when it will hit. That shwy god said don't be greedy. Million Billion dollar showoff is part of a greedy sense. Your greedy habit can not save you from kidney failure. Abnormal Health condition. disease. day by day you are dying. but you never understand. check after a few years. We are foolproof in everyday buy accidents, and destruction, by hard hit our lives. it is also another proof you can not make modern civilization. That's why God said don't follow Evil. Evil promise by Allah Of course He will destroy humanity. Give Fake hope. Better than Haven sometimes I know it's Earth!. See so many idea techniques modern theory we made. But why that's not working and found one problem next to another problem!. Because no one can not be perfect sensible except god. God said sure who follows you everyone will go to hell.
Thanks, LinkedIn for the Top Voice badge invitation as well. and getting a lot of responses. if the case did not respond. please remind few times.
#eathleadershipanalyst
#climateleadershipanalyst
4,117 total views, 11 views today